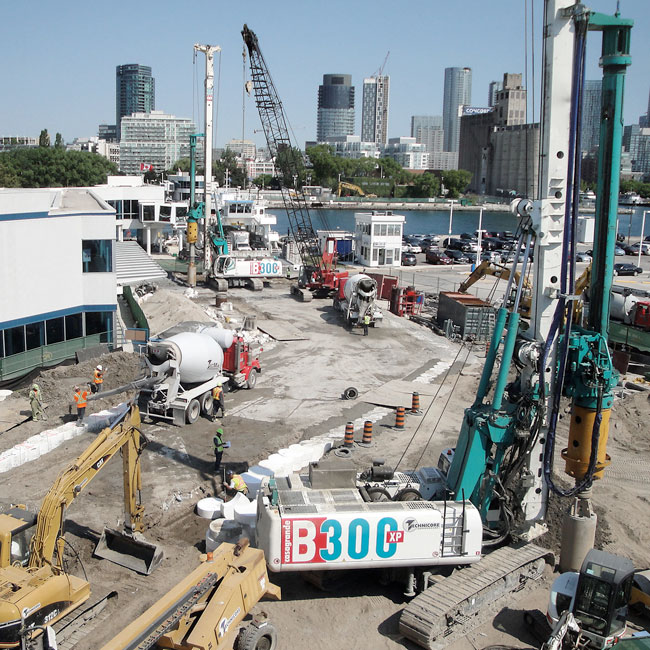 Technicore is a vertically integrated group of tunnelling companies headquartered in Newmarket, Ontario with a major steel fabricating facility in Toronto.


In 2013, Technicore was cited in the Tunnels and Tunnelling International Annual Listings as second by revenues in North American tunnelling business.

We currently have six tunnel projects underway in the Greater Toronto Area, including the high-profile Pedestrian Tunnel to Billy Bishop Airport, the Hanlan Feedermain (the largest linear infrastructure project ever tendered in Ontario) and a partnership in the Metrolinx Crosstown Subway line from Keele Street to Yonge Street.
Our Expertise Includes:
Tunnel and shaft construction
Robotically manufactured tunnel support systems
Ground freezing
Caisson drilling and installation
Proprietary cellular grout
Concrete redi-mix
Design and manufacturing of Tunnel Boring Machines and proprietary tunnel equipment
Heavy steel fabrication
Steel watermain pipe manufacturing
On-site robotic pipe welding