We are staffed with engineering, design and fabrication professionals who bring great depth and breadth of practical experience and technical expertise to virtually any kind of tunnelling project.
Technicore comprises a group of companies that have grown substantially over the past 20 years to include manufacturing facilities, production equipment, engineering, fabrication, administration and servicing staff. In addition to our expertise in tunnel and shaft construction, our group manufactures total tunnelling systems, from design and engineering through to manufacturing and in-field commissioning.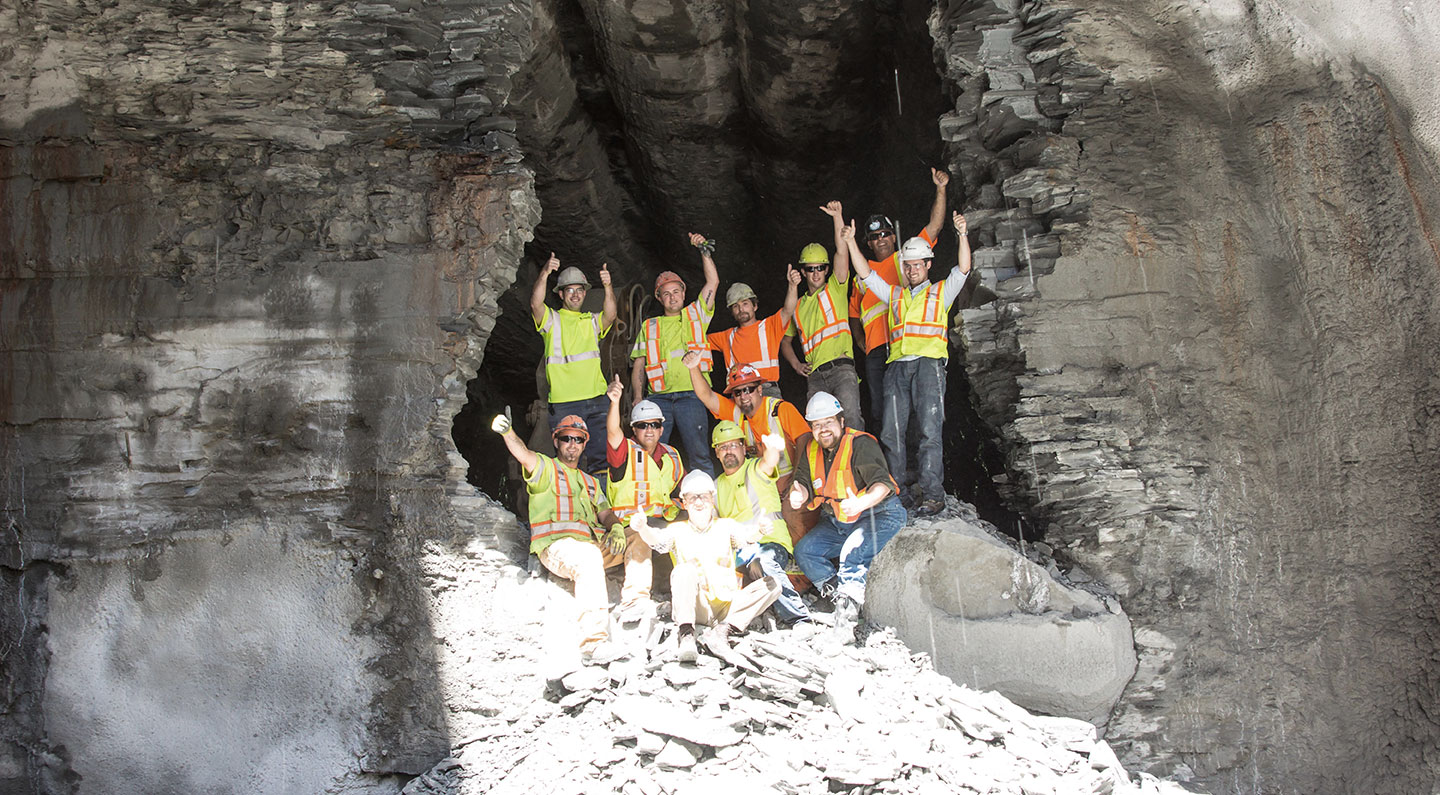 | Company | Activity | Description |
| --- | --- | --- |
| Technicore Underground Inc. | Heavy Civil Underground Construction | Construction and tunnelling services with over $250 million in bonding facilities. |
| Technicore Underground Corp. | Equipment Fabrication | Manufacture of tunnelling machines and equipment. Responsible for maintenance, servicing and refurbishing of capital equipment for the Technicore Group. |
| Ewing Fabricators 1845 Inc. | Manufacturing, Steel Processing | Manufacture of heavy steel, mill and foundry products including steel transmission pipe for potable water, natural gas, oil and other applications. |
| TecMix Inc. | Redi-Mix Concrete | Manufacture and distribution of cellular concrete for tunnel contractors, redi-mix concrete for general-purpose construction projects, and trucking services for spoil removal. |
| Underground Support Systems Inc. | Manufacturing of Support Systems | Manufacture and sale of robotically fabricated steel tunnel support products. |
History
Originally incorporated in 1993 under the name Technicore Underground Corporation as a manufacturer of tunnel and mining machines and equipment, our integrated group of companies has operated continuously in the heavy underground tunnelling business since 1996. By 1998, we had quickly outgrown our original location, so in 1999 we purchased 5.7 acres in East Gwillimbury, Ontario and constructed a 20,000 sq. ft. facility at 102 Bales Drive East; which subsequently was expanded again to 45,000 sq. ft. as a result of additional growth.
In 2002, we launched Technicore Underground Inc. as a separate company to build heavy civil tunnel construction projects. Since 2002, we have continuously expanded our fleet of heavy equipment, which today exceeds 400 pieces of rated equipment, over 20 triaxle, and live bottom trailers, and over 90 miscellaneous licensed vehicles. Currently, we employ in excess of 250 site and office personnel at our two manufacturing plants and various tunnelling construction projects.
As a result of several years of proprietary research in cellular grout and robotic manufacturing and delivery, in 2009 we established TecMix Inc. as an integrated manufacturer of concrete redi-mix. Later that year we launched Underground Support Systems Inc. to distribute robotically manufactured tunnel support systems to the North American market. Most recently, in 2012 we acquired Ewing Fabricators 1845 Inc., whose assets included 3.8 acres of land and a 60,000 square foot steel fabrication facility in Toronto.