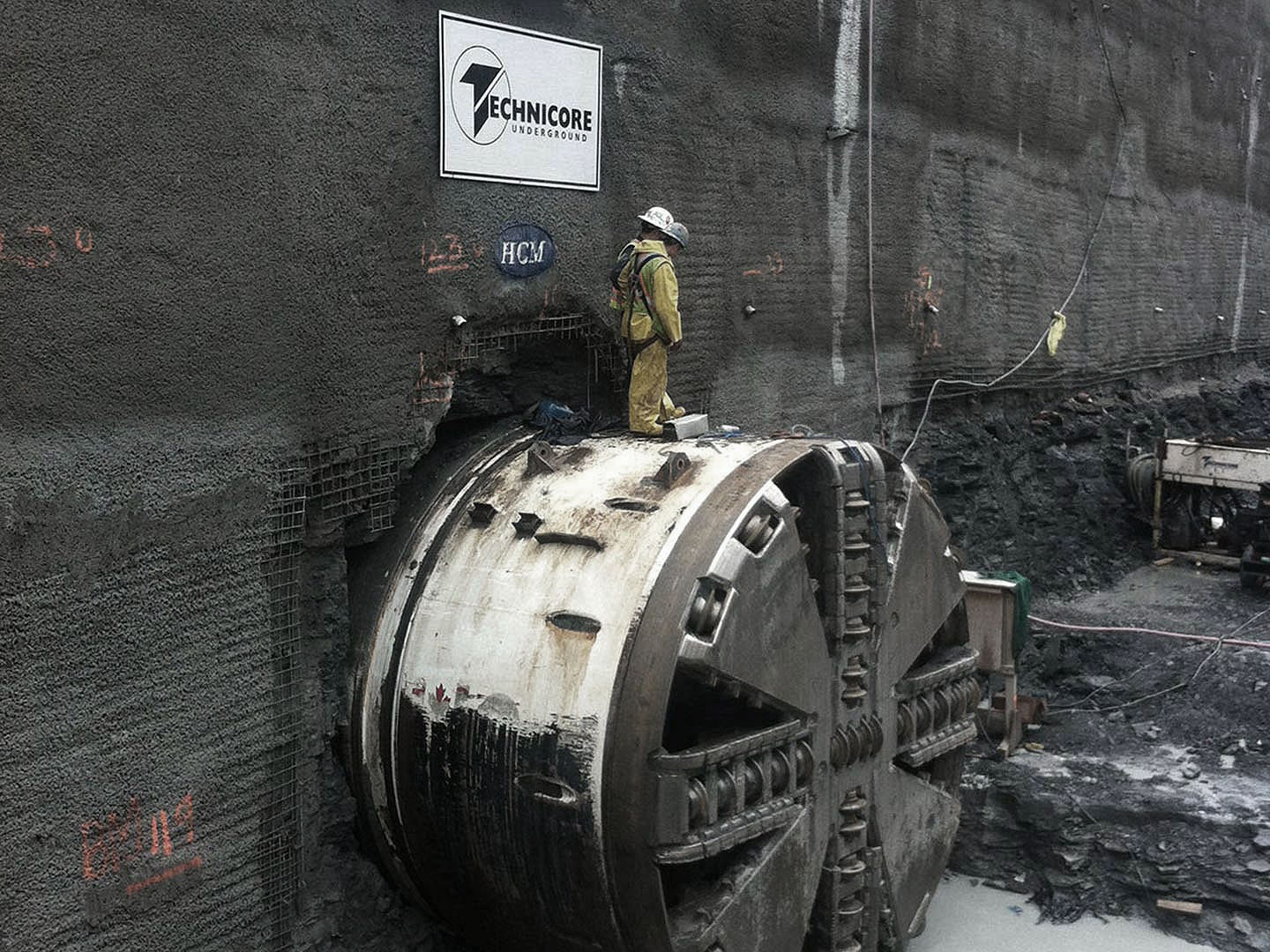 Metrolinx King St. Superpipe
This project entailed the construction of a 3.0 metre diameter storm sewer on King Street to provide storm water storage and drainage for the new rail corridor being constructed for Metrolinx to connect to Pearson Airport. While only 183 metres in length, this project was a logistical challenge as the working shaft on King St. at Weston Rd. had to be sunk on a narrow roadway surrounded by a church, a seniors' residence and a public school. Additionally, storm and sanitary sewers had to be re-routed within the shaft and underground Bell conduits and overhead hydro relocated.
The sizable 4.6 metre diameter TBM had to be shoehorned into the shaft to commence mining the tunnel which was entirely in shale.
Technicore proposed an alternative design to use steel fibre reinforced concrete as an alternative to the heavy double steel cages in the original design and the concrete was successfully poured in November of 2013.