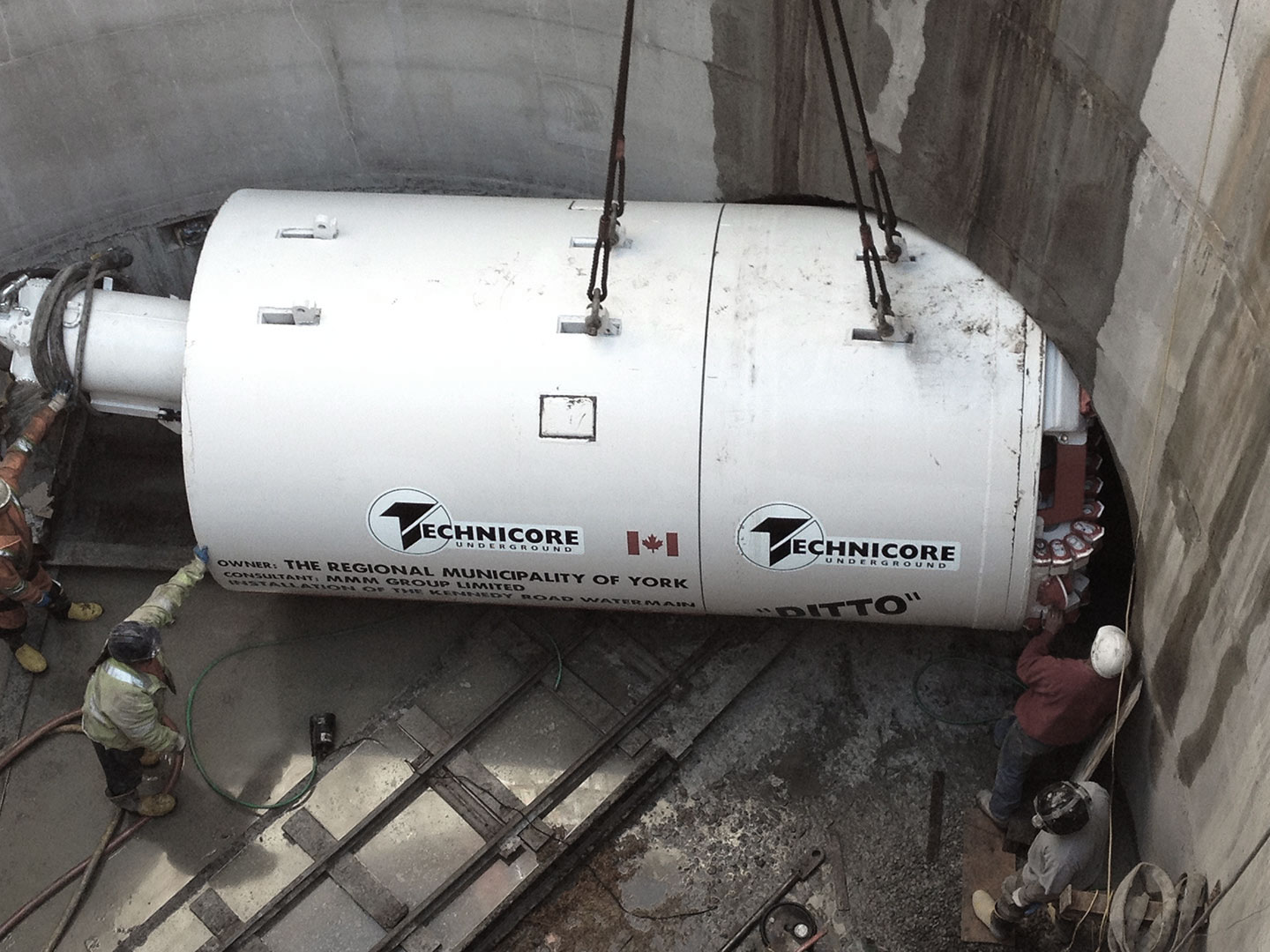 Region of York Kennedy Road Water-main
This $ 40.2 Million project is designed to bring a 1500 mmm watermain from the City of Toronto reservoir on 14th Ave. to connect to an existing watermain on Kennedy Road north of Hwy. 7 in the City of Markham.
The project consists of 5 shafts and 2.7 kilometres of tunnel mined with a 95 inch and 105 inch Earth Pressure Balanced TBMs. Watertight steel tunnel segments are being utilized as the primary tunnel liner. These steel segments were designed and built in house by Technicore utilizing robotic technology.
The CN/GO Railway and Hwy 407 tunnels also required a steel insert liner which has also been designed and manufactured by Technicore.
The watermain pipe is yet again steel which is further being designed and manufactured by Technicore to AWWA Standards. The Region of York is pleased to have an alternative to Concrete Pressure Pipe for its watermains. Steel is generally recognized as being the preferred watermain product for tunnel applications.
Technicore employed ground freezing to stabilize the very difficult soils at the YMCA Blvd. main mining shaft and installed its own secant piles for the shafts to take the watermain down into the bedrock at the critical York Durham Sanitary Sewer Crossing. This crossing was directly under the environmentally sensitive Rouge River and the re-design for the deeper crossing was put forward by Technicore to minimize the risks considering the unknown of what works had been left in place during the original sewer construction in 1980.