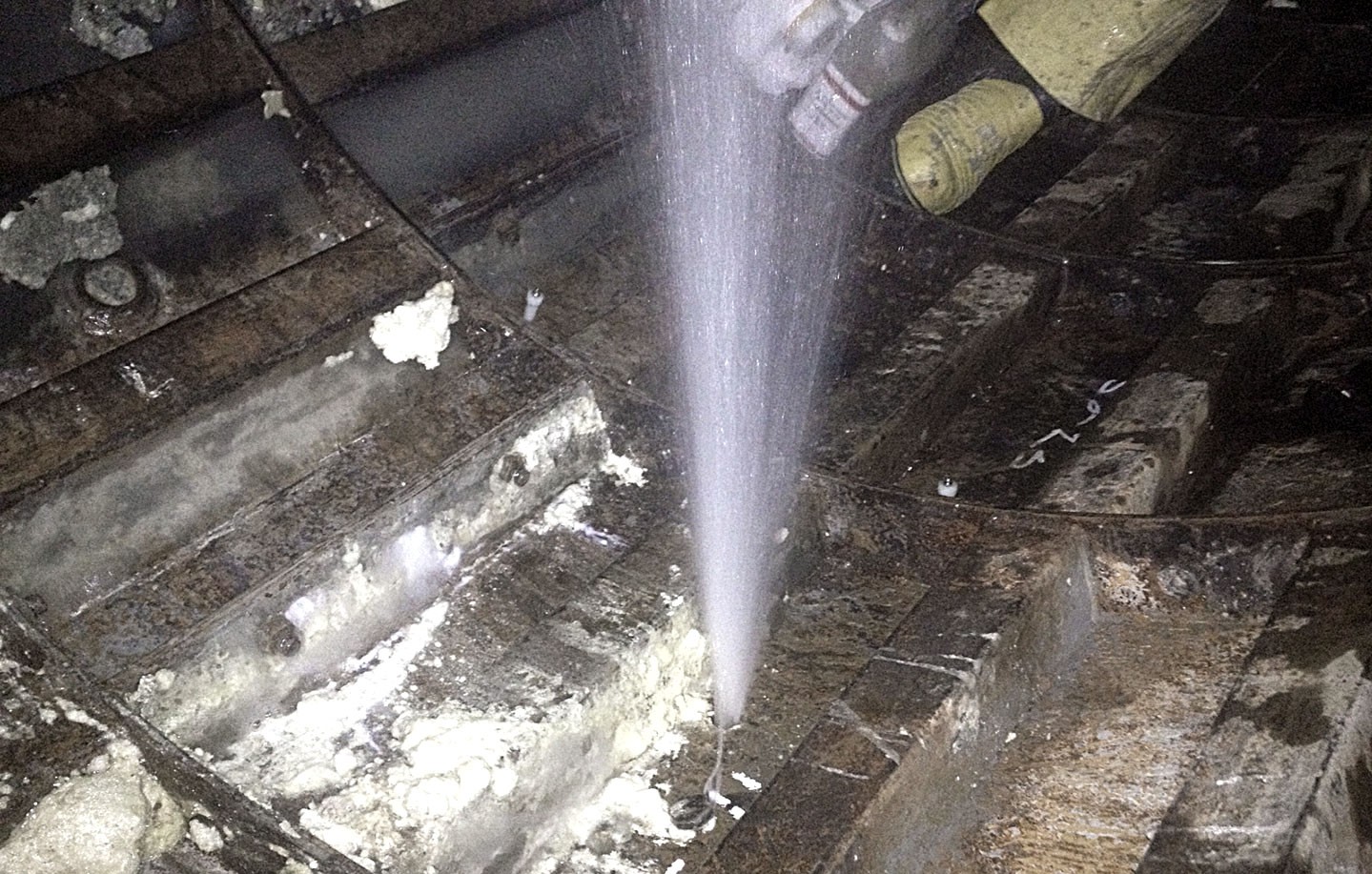 Mississauga BRT - Region of Peel Watermain
As part of the Mississauga Busway initiative, the Region of Peel wanted to replace its aging watermain under the Etobicoke Creek. A 330 metre long rock tunnel was designed to cross from top of valley to top of valley.
Risks that had to be considered were the infiltration of creek water through the shale to the tunnel, and the crossing under twin Region of Peel sanitary trunk sewers that paralleled the creek. Technicore's 1.9 metre diameter TBM easily cut the shale and installed a rib and board lining until the tunnel reached the creek and infiltration of 400 litres per minute had to be dealt with. It turned out the source of the water was the nearby existing watermain.
Technicore readily switched to a steel segment lining and used chemical grout to seal the water off. What had been a torrent was reduced to trickle demonstrating the effectiveness of the steel segments in preventing water infiltration to a tunnel
The mining was subsequently completed routinely and the 1200 mm watermain installed without incident.