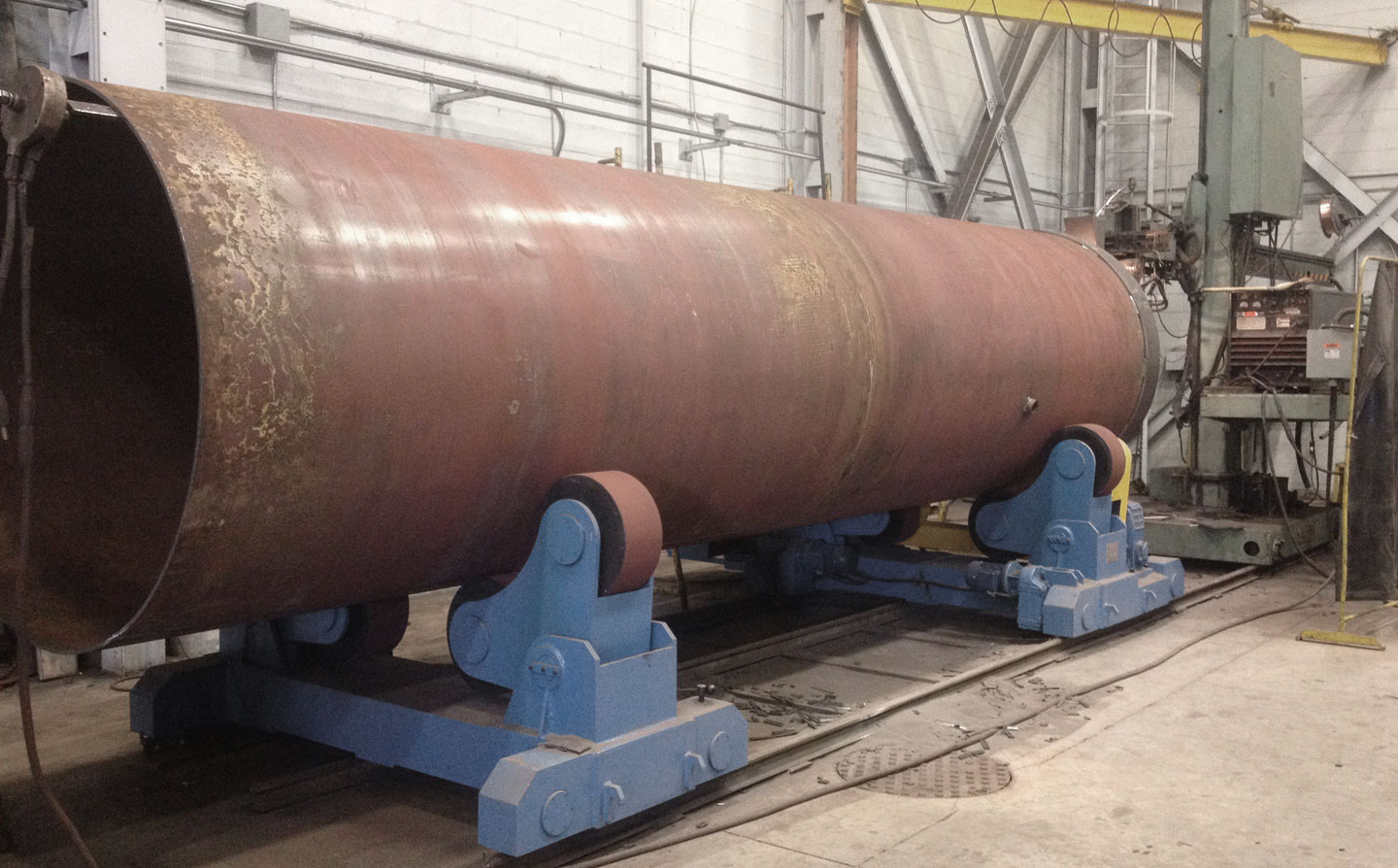 Steel Water-main Fabrication
Technicore manufactures steel water-main pipe to ASTM A-139 Grade C and ANSI/AWWA Standard C-200 through its affiliated company, Ewing Fabricators. Pipe sizes up to 2.4 metres are built and tested in-house.
The pipe can be manufactured in to any wall thickness as the steel is rolled and then longitudinally welded. Any custom elbows or fittings can also be supplied. All welds are tested in the plant before shipment to the site for installation.